The Simpsons: Arcade Game Download Free
Share: 1991
Developer: Novotrade International

Operating system: 95/98/2000/ME/XP/Vista/7
Processor: i286
Graphic: 2MB
Memory: 8MB
Execution: Complete final release
The Simpsons: Arcade Game Refers to the beat 'em up genre. As the name suggests, it is an arcade machine game based on the animated series "The Simpsons". It was later ported to computers. It can be played alone or with two people on a PC.
The Simpsons: Arcade Game offers you the choice between 4 characters: Homer, Marge, Bart and Lisa. They differ in starting weapons, health, jump height, movement speed, damage and other parameters. The heroes also have different fighting styles. Additionally, these characters are capable of group combo strikes. In addition, you can find a variety of items in the level and use them instead of weapons. These can be slingshots, bowling balls, hammers and other things. In addition to the enemies in the levels, there are simple passers-by. Enemies can impersonate you and suddenly attack. As you take damage from enemies, your health decreases. To replenish your supply, you need to forage for food.
Battles take place in the Springfield countryside. There are a total of 8 levels in the game. At the end of each game there is a boss fight. Battles are sometimes diluted by mini-games. The plot is as follows. Smithers steals a diamond for Mr. Burns, but accidentally drops it. Maggie swallowed a gemstone and then she was kidnapped by the henchman. And the rest of the family set off to save a relative.
The Simpsons: Arcade Game Screenshots: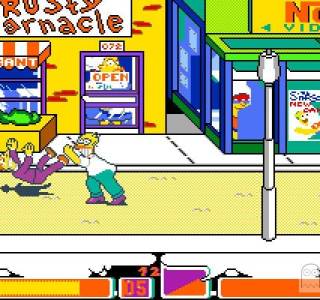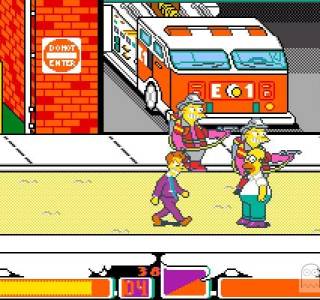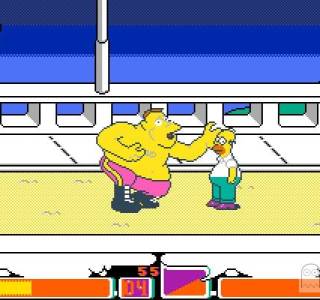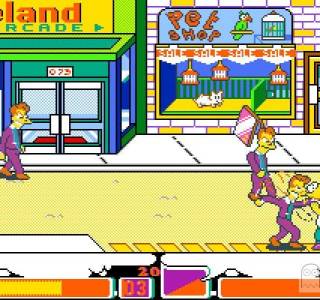 Download The Simpsons: Arcade Game for free on PC
Size: 5MB. Execution: Complete final release