Share: 1994
Developer: Krisalis software

Operating system: 95/98/2000/ME/XP/Vista/7
Processor: I386
Graphic: VGA
Memory: 1MB
Execution: Complete final release
Soccer kid tells the story of a little soccer player. One day, an alien collecting awards steals the hero's trophy for winning the World Cup. The alien then tried to escape with the loot, but his spaceship crashed into an asteroid. This caused the trophy to break into five pieces, which were scattered all over the earth. And the protagonist now has to find and collect them all.
This is a side view platformer. Soccer Kid can run and jump. Instead of a weapon, the main character uses a soccer ball. It can be rolled, turned over, punched and kicked. When hitting, you can adjust the trajectory of the projectile. The ball can bounce off walls and enemies. You can use it to retrieve items that are in inaccessible places. If the ball hits a sharp object, it will be destroyed. Each level has a limited supply of these spheres. Gameplay features fighting enemies and overcoming obstacles. In addition, you have to collect candy and collect cards with famous players. You can also get bonuses that grant temporary invulnerability or acceleration.
The game has 5 locations: Russia, USA, Japan, Italy, Great Britain. Each episode is divided into several phases. There are about 20 levels in total. There is a piece at the end of each biome. He is guarded by one of the bosses. The heroes themselves are also thematic. For example, in the Japanese countryside, the hero has to fight a sumo wrestler.
Screenshots of Soccer Kid: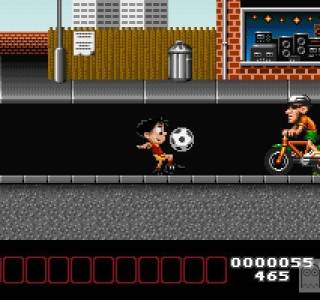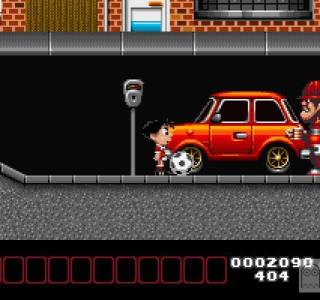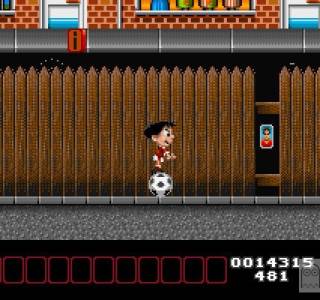 Download Soccer Kid on PC for free
Size: 3MB. Execution: Complete final release