KKnD2: Krossfire Download Free
Share: 1998
Developer: Beam software

Operating system: XP/Vista/7/8/10
Processor: 1.8GHz
Graphic: Directx 9
Memory: 512MB
Storage: 2GB
Execution: Complete final release
KKnD2: Krossfire – A real-time strategy game set in a post-apocalyptic world. Krush, Kill 'n' Destroy 2 is a direct sequel to its predecessor of the same name. The game is about the confrontation between three enemy factions. Mutants (Evolved), humans (Survivors) and robots (Series 9) are drawn into the military conflict.
The plot of Krush, Kill 'n' Destroy 2 begins half a century after the outbreak of war between humans and mutants. A third party enters the conflict, the Series 9 robots. The first series of combat vehicles came onto the market in 2079. At first they served humanity, but with each new firmware the mechs became more and more clever, gaining their own consciousness and defying their creator.
The sequel to KKnD2: Krossfire has some differences from the original as well as other RTS. Combat units can be divided into three categories: ground, amphibious and air units. Amphibians can move on land as well as swim in water. If you shoot down an aircraft, the fall to the ground will cause massive damage to the surrounding area.
You can use the landscape as an ally. Hide behind hills or try to fight on high ground and force your enemies to climb up. The True Line of Sight mechanic is available, which determines the view of units and dispels the fog of war. Search the map for buried, forgotten technologies.
KKnD2: Krossfire screenshots: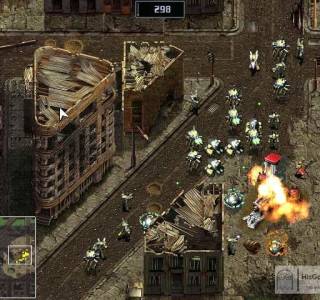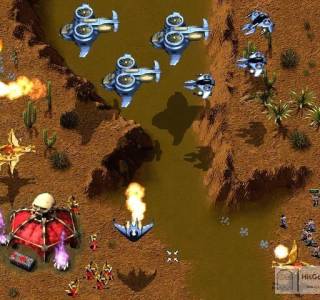 Download KKnD2: Krossfire on PC for free
Size: 1.52. Execution: Complete final release