Share: 2021
Developer: Cyborg 9000

Operating system: Windows 7, 8, 10 (64bit)
Processor: Intel Core I3-4370
Graphic: GeForce GTX 660
Memory: 8GB
Storage: 25GB
Execution: Complete final release
GunKour – is a multiplayer first-person shooter. The Indi project differs from other representatives of the genre in its parkour mechanics. All players can perform acrobatic tricks. For example: briefly running up walls, jumping high, clinging to ledges, climbing and the like.
There's blood in GunKour. The weapons consist of a shotgun, two submachine guns, several assault and sniper rifles, a submachine gun and a normal pistol. You can fire from the hip and aim at your enemies using the front sight or scope. Shooting consumes ammunition and weapons must be reloaded. Here you are allowed to hurl weapons at your opponents. This ability damages the enemy and can even kill them.
The main modes here are 2. In PvP, users engage in a regular or team battle to the death. The entire arsenal is simply scattered across the locations. In PvE, the user destroys endless waves of bots, trying to last as long as possible and collect points. You need to buy arsenal, upgrades for weapons, ammunition, armor and skills for the heroes. There are 8 fighters to choose from: Fisher, Dome, Blink, Ghost, Beam, Rush, Wrath, Hunter. Each of these shooters has their own skills. When playing against computer opponents, players can revive dead teammates.
GunKour screenshots: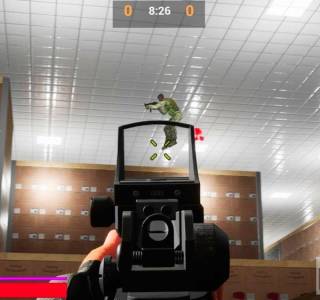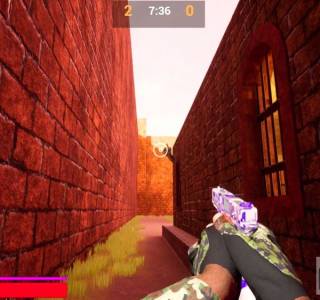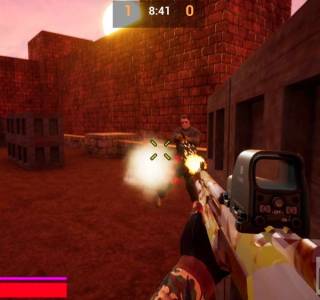 Download GunKour for free on PC

Size: 9.93GB. Execution: Complete final release