Gorasul: The Legacy of the Dragon Download Free
Share: 2002
Developer: SilverStyle Entertainment

Operating system: Windows XP
Processor: Pentium II 600
Graphic: 16MB
Memory: 256MB
Storage: 3GB
Execution: Complete final release
Gorasul: The Dragon's Legacy Takes users into a fantasy world and invites them to take part in the development of the story of Rosondas, raised by the dragons themselves. Once, when Horasul is attacked by demons and evil spirits, the hero is killed, but 10 years later he is reborn with the loss of his memory. Now he must regain his former power and use his fighting potential to face the evil that has destroyed practically all life in this world.
Project features "Gorasul: Legacy of the Dragon":
Role system – Gameplay begins with character creation, where you can choose from 6 classes that differ in the pumping limit of some characteristics (intelligence, charisma, etc.).
Passive skills – these skills the character received from the dragon and they allow you to see objects on the map, cause waves of fear, breathe fire and simply increase strength.
Weapon Upgrades – If you purchase a sword, bow, ax or something similar, you can gain experience points in it, improving its specific characteristics. In addition, the weapon can talk and communicate with the character in a few moments without fighting.
The game offers various quests, puzzles and fights with enemies at certain moments. For example, to get out of the tower, you have to solve several problems at the beginning using the hints from the dialog box. The world itself is divided into several islands, where there are many objects and key points for the hero. You can search them for useful items and fight monsters with the weapons you have. In addition to the ground areas, you can descend into the dungeons and explore more dangerous areas, but they hold many secrets. All items and valuables found go into the inventory and from there can be used as intended (e.g. for drinking a potion) or disposed of unnecessarily.
Screenshots of Gorasul: The Legacy of the Dragon: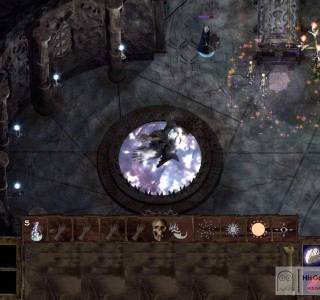 Download Gorasul: The Legacy of the Dragon on PC for free
Size: 2.72GB. Execution: Complete final release