Airstrike USA Download Free
Share: 1990
Developer: Digital integration

Operating system: 95/98/2000/ME/XP/Vista/7
Processor: I386
Graphic: VGA
Memory: 1MB
Execution: Complete final release
US airstrike – is an arcade flight simulator. It offers the opportunity to fly an advanced tactical fighter. The game uses a third-person perspective. The camera is behind the aircraft. There is only one perspective. The game features two-dimensional pixel graphics rendered in pseudo-3D.
In Airstrike USA you can control the aircraft using the keyboard, mouse or joystick. There are 8 pilots to choose from. They differ in appearance, gender, age, clothing, call sign, first and last name. There is a briefing before the start of a mission. Users can also customize the fighter. You can determine the amount of ammunition for machine guns, the number of rockets and the amount of fuel, as well as exchange weapons. The entire process of refueling, replenishing the arsenal or changing weapons is displayed on the screen.
The gameplay focuses on dynamic dogfights. The missions take place all over the world. Missions most often ask you to destroy an enemy object. It could be a radar, another aircraft or even a submarine. The menu consists of stylized compartments of an aircraft carrier. Before attacking the enemy forces, you have to take off from the runway every time. Orient the terrain using a minimap, radar and compass. The on-board computer is able to acquire targets and report their current status.
Screenshots from Airstrike USA: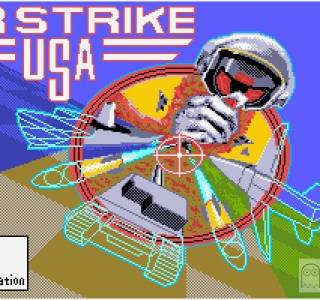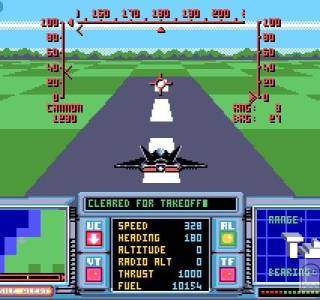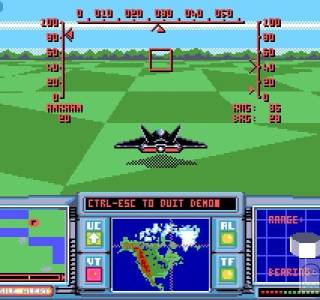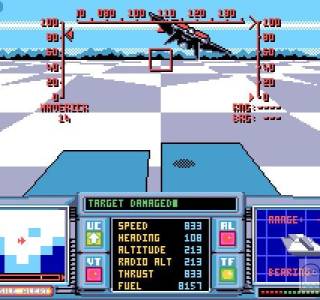 Download Airstrike USA on PC for free
Size: 2MB. Execution: Complete final release